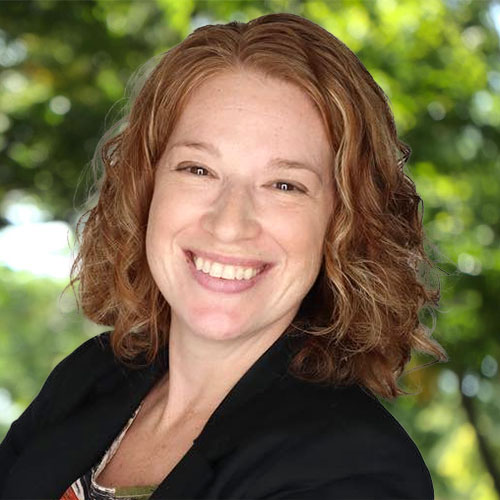 Melissa Doberstein
Director
Melissa joined the Presidential Leadership Academy in March of 2009. She is responsible for the overall planning, implementation and administration of the Presidential Leadership Academy. Previously, Melissa worked as a Coordinator in the Office of Residence Life and as the Student Volunteer Coordinator in the Undergraduate Admissions Office at Penn State. A Long Island native, she earned her undergraduate degree in Political Science and her Master's Degree in Higher Education Administration at The State University of New York at Buffalo.
Melissa lives in State College, PA and enjoys spending time with her husband, two Siberian Huskies, and a cat. She is also a Penn State Fitness instructor. You can reach Melissa at mif3@psu.edu.
Amanda Basalla-Hepfer
Administrative Support Assistant
Amanda Basalla-Hepfer joined the Presidential Leadership Academy in October 2016. She provides support to the PLA's Director, processes budgets and coordinates events. She is also responsible for providing administrative support to the Director of Strategic Communications. Amanda graduated from The Pennsylvania College of Technology in 2007 with her Associates of Science in Paralegal Studies and in 2009 with her Bachelor of Science in Paralegal Studies with a minor focus in Business Administration. She also works for Penn State Athletics at Pegula Ice Arena and Beaver Stadium.
In her free time, Amanda enjoys traveling, reading, painting, and spending time with her family and friends. Amanda can be reached at alb410@psu.edu.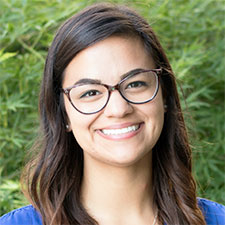 Kristine Schmidbauer
Graduate Assistant
Kristine joined the the Presidential Leadership Academy in August 2018. She is responsible for managing and supporting the students in their blogging efforts as well as supervising them on special tasks. In addition, she is enthusiastic about the mentoring component of the program and assists the PLA Director in the implementation of new projects and initiatives. Kristine graduated from The University of Redlands in 2017, took a year off to explore a passion working with underserved communities, and is now entering her first year in graduate school to receive a master's degree in higher education. With a background of her own fervent student leadership, Kristine is excited to work with the group of strong-willed, passionate, and driven individuals in the PLA.
Though far from her sunny home in Anaheim, California, Kristine loves to spend time outdoors camping and hiking. And being a past English Lit major, you can always find her nose-deep in a good book. Kristine can be contacted via kms836@psu.edu.