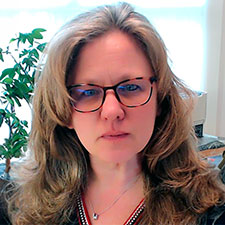 Lisa Ford
Acting Director
Lisa joined the Presidential Leadership Acaedmy from Penn State's Smeal College of Business where she has served in various capacities since 1999. Lisa graduated from Smeal in 1991 with a bachelor of science degree in economics. She also received her master's degree in Human Resources from Penn State.
Lisa most recently held the position of associate director of the Borrelli Institute for Real Estate Studies. There she developed and implemented Real Estate Boot Camp programming for undergraduate and graduate students, coordinated numerous events to enhance students' engagement with real estate professionals, advised the Real Estate Association student organization, and more.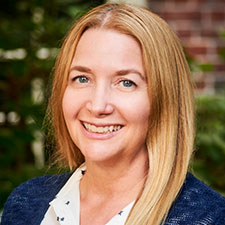 Glorie Josephs
Administrative Support Assistant
Glorie Josephs joined the Presidential Leadership Academy in 2019. She is responsible for managing all events and travel, including budget oversight. She collaborates with students, staff, vendors, and alumni across the University to enrich and support the Academy team and to "glorie-fy" office operations.
A Penn State alumna with a Bachelor of Arts in telecommunications, Glorie is originally from Philadelphia. Fun fact: Glorie interned at Marvel Comics in New York City. Glorie spent several years in the advertising world and then moved to State College to run a printing company with her husband. Since 2014, she has worked for the University in client service roles, most recently for the Penn State Alumni Association.
Glorie lives in State College with her husband, Steve, and sons, Cooper and Griffen. She enjoys conversing with the bright stars in the Presidential Leadership Academy, trying new recipes, flowers, and fun. You may reach Glorie at gjj10@psu.edu.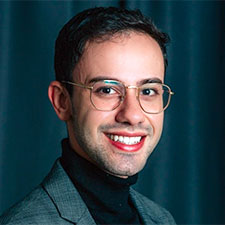 Sam Piacente
Graduate Assistant
Sam joined the Presidential Leadership Academy in August 2022. He is responsible for managing and supporting the students in their blogging efforts as well as supervising them on special tasks. In addition, he assists the PLA Director in the implementation of new projects and initiatives.
Sam can be contacted at sxp6040@psu.edu.