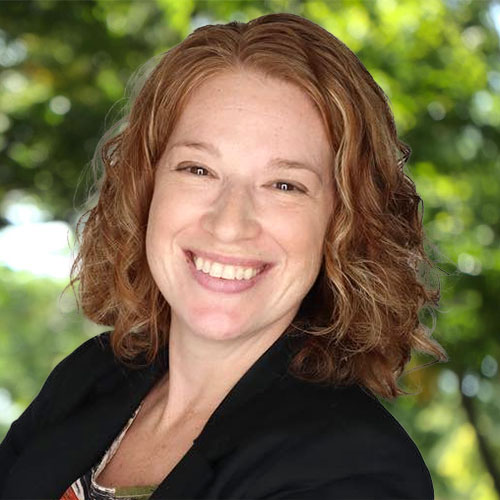 Melissa Doberstein
Director
Melissa joined the Presidential Leadership Academy in March of 2009. She is responsible for the overall planning, implementation and administration of the Presidential Leadership Academy. Previously, Melissa worked as a Coordinator in the Office of Residence Life and as the Student Volunteer Coordinator in the Undergraduate Admissions Office at Penn State. A Long Island native, she earned her undergraduate degree in Political Science and her Master's Degree in Higher Education Administration at The State University of New York at Buffalo.
Melissa lives in State College, PA and enjoys spending time with her husband, two Siberian Huskies, and a cat. She is also a Penn State Fitness instructor. You can reach Melissa at mif3@psu.edu.
Amanda Basalla
Administrative Support Assistant
Amanda Basalla joined the Presidential Leadership Academy in October 2016. She provides support to the PLA's Director, processes budgets and coordinates events. She is also responsible for providing administrative support to the Director of Strategic Communications. Amanda graduated from The Pennsylvania College of Technology in 2007 with her Associates of Science in Paralegal Studies and in 2009 with her Bachelor of Science in Paralegal Studies with a minor focus in Business Administration. She also works for Penn State Athletics at Pegula Ice Arena and Beaver Stadium.
In her free time, Amanda enjoys traveling, reading, painting, and spending time with her family and friends. Amanda can be reached at alb410@psu.edu.
Sam Guthrie
Graduate Assistant
Sam Guthrie joined the Presidential Leadership Academy in August 2017. He assists the PLA Director in a variety of ways such as meeting with students, helping facilitate classroom discussions, and serving as editor of the PLA blog. Sam graduated from Gordon College with a degree in Sociology and is working towards his Master's in Higher Education at Penn State.
Sam and his wife Hannah live in State College. He enjoys cooking, reading, and the great outdoors. Sam can be reached at sdg36@psu.edu.