Presidential Leadership Academy classes are taught by the Dean of the Schreyer Honors College and the President of Penn State.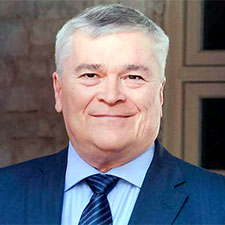 Eric J. Barron
President, Penn State University
Eric J. Barron assumed responsibilities as President of The Pennsylvania State University on May 12, 2014. Dr. Barron returned to Penn State from the helm at Florida State, bringing with him nearly 35 years of leadership experience in academic administration, education, research, and public service, and a track record as a talented manager of fiscal policy within large and complex organizations.
Dr. Barron spent 20 years of his career at Penn State. He was named a Distinguished Professor of Geosciences in 1999 and served as Dean of the College of Earth and Mineral Sciences from 2002 to 2006.
An accomplished scientist with a long background in atmospheric and oceanic research, Dr. Barron previously served as director of the National Center for Atmospheric Research and as Dean of the Jackson School of Geosciences at the University of Texas at Austin.
Over the decades, Dr. Barron has lent his significant expertise in the areas of atmospheric science and the geosciences to many national committees and federal agencies, including nearly 20 years of service as the chair of multiple National Research Council committees and boards.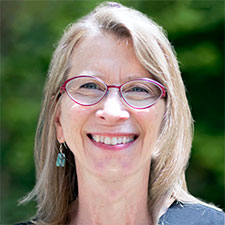 Peggy Johnson
Dean, Schreyer Honors College
Dr. Peggy Johnson, a tenured Professor of Civil Engineering in the College of Engineering, became Dean of the Schreyer Honors College in July 2017. She has been a Penn State faculty member since 1996 and was the Head of the Civil and Environmental Engineering department for nine years. Dr. Johnson received her B.S. in Geological Sciences from New Mexico State University and her M.S. and Ph.D. in Civil Engineering from the University of Maryland at College Park.
Dr. Johnson is a Fellow and past president of the American Society of Civil Engineers' Environmental and Water Resources Institute (ASCE-EWRI) and has published numerous papers in peer-reviewed journals on bridge scour (sediment), stream restoration, uncertainty in hydraulics, and the probability of scour-related bridge failure. Her stability assessment method for bridge-stream intersections is incorporated as part of the Federal Highway Administration's manual on stream stability at bridges.
Dr. Johnson is the winner of the ASCE's Hans Albert Einstein Award, recognizing her work in the area of sediment transport as it applies to control structures and stream restoration projects, and the ASCE-EWRI Margaret S. Petersen Outstanding Woman of the Year award, honoring her mentorship of young women pursuing water-related technical careers. She also is the recipient of the Penn State Howard B. Palmer Faculty Mentoring Award for her outstanding mentorship of junior faculty.
Before coming to Penn State, she held a faculty position in Civil Engineering at the University of Maryland and served as a Graduate Research Fellow at the Federal Highway Administration in Virginia.
You may reach Dr. Johnson at paj6@psu.edu.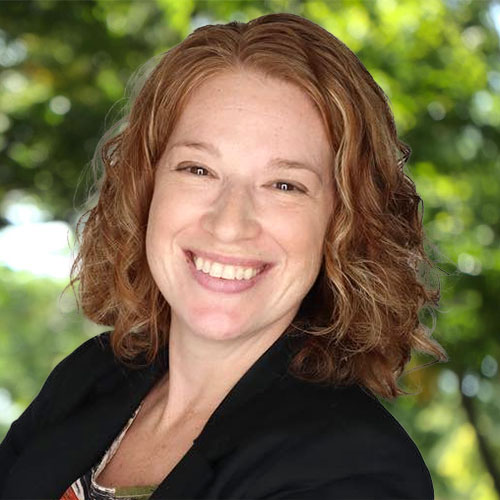 Melissa Doberstein
Director, Presidential Leadership Academy
Melissa joined the Presidential Leadership Academy in March of 2009. She is responsible for the overall planning, implementation and administration of the Presidential Leadership Academy. Previously, Melissa worked as a Coordinator in the Office of Residence Life and as the Student Volunteer Coordinator in the Undergraduate Admissions Office at Penn State. A Long Island native, she earned her undergraduate degree in Political Science and her Master's Degree in Higher Education Administration at The State University of New York at Buffalo.
Melissa lives in State College, PA and enjoys spending time with her husband, two Siberian Huskies, and a cat. She is also a Penn State Fitness instructor. You can reach Melissa at mif3@psu.edu.