Presidential Leadership Academy classes are taught by the Dean of the Schreyer Honors College and the President of Penn State.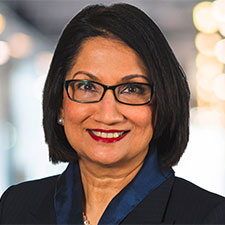 Neeli Bendapudi
President, Penn State University
Neeli Bendapudi began her tenure as the nineteenth president of Penn State on May 9, 2022. With a nearly thirty-year career as a leader in higher education and business, Bendapudi is a dedicated educator, academic, and executive. She leads Penn State's twenty-four-campus network and top-ranked online World Campus with a focus on advancing excellence and creating opportunities for students, faculty, and staff to thrive.
Prior to coming to Penn State, Bendapudi was president of the University of Louisville, where she oversaw a series of transformative efforts spanning academics; finance; the health enterprise, philanthropy; athletics; diversity, equity, and inclusion; and more.
Among her leadership experiences, Bendapudi has served as provost and executive vice chancellor at the University of Kansas, dean of the School of Business at the University of Kansas, and as founding director of the Initiative for Managing Services at the Ohio State University. In addition to consulting for some of the world's largest companies and organizations, she was the executive vice president and chief customer officer for Huntington National Bank.
With a research background in the study of consumer behavior in service contexts, she has taught marketing at a variety of higher education institutions and been honored for contributions in her field at both the national and university level. Bendapudi earned her bachelor's degree in English and MBA from Andhra University in India and her doctorate in marketing from the University of Kansas.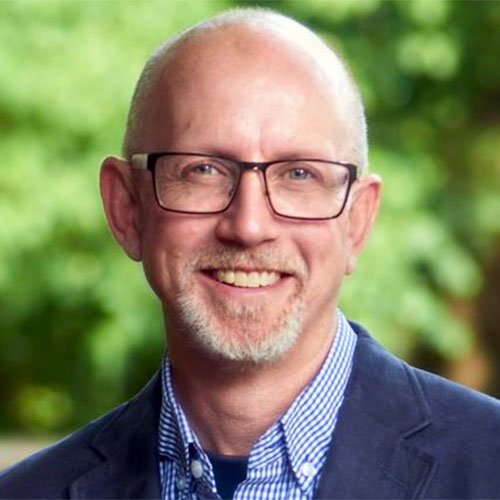 Patrick Mather
Dean, Schreyer Honors College
Patrick T. Mather earned bachelor's and master's degrees from Penn State in Engineering Science and Engineering Mechanics, respectively, and was a member of the University Scholars Program. He went on to receive his doctorate degree in Materials at U.C. Santa Barbara in 1994. He then worked for the Air Force Research Lab until 1999, focusing on polymeric nanocomposites. His academic career has included positions at the University of Connecticut, Case Western Reserve University, and Syracuse University, where he led the creation of Syracuse Biomaterials Institute as its first director. In 2015, Dr. Mather enjoyed a sabbatical at Army Research Lab's Macromolecular Science and Technology Branch, where he conducted research on the design of polymeric materials for improved performance in extreme environments. Subsequently, he was recruited to serve as the Richard E. Garman Dean of Engineering at Bucknell University, a position held from 2016-2021.
At Bucknell, he led the establishment of a values-based strategic plan, following which the college has expanded student success programs with focus on first-year experience and enhanced undergraduate research opportunities. He created a new advisory council, oversaw construction of a third building, launched multiple interdisciplinary programs with other colleges at Bucknell, and established a working group for an inclusive engineering community that has launched four inclusion initiatives.
In June 2021, Dr. Mather was appointed Dean of the Schreyer Honors College following a national search. With this return to his academic home, he is excited to advance the College's academic mission via its comprehensive strategic plan while engaging directly with students. In addition to this administrative role, he is a Professor of Chemical Engineering and will direct a research group that continues his long-term focus on smart polymeric materials.
Dr. Mather enjoys traveling the world to give scientific lectures and has delivered more than 200 invited lectures to date. He is married to Tara Mather and enjoys their blended family of five children. In his spare time, he enjoys playing guitar, distance running, and road cycling.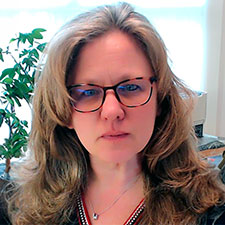 Lisa Ford
Acting Director, Presidential Leadership Academy
Lisa joined the Presidential Leadership Acaedmy from Penn State's Smeal College of Business where she has served in various capacities since 1999. Lisa graduated from Smeal in 1991 with a bachelor of science degree in economics. She also received her master's degree in Human Resources from Penn State.
Lisa most recently held the position of associate director of the Borrelli Institute for Real Estate Studies. There she developed and implemented Real Estate Boot Camp programming for undergraduate and graduate students, coordinated numerous events to enhance students' engagement with real estate professionals, advised the Real Estate Association student organization, and more.