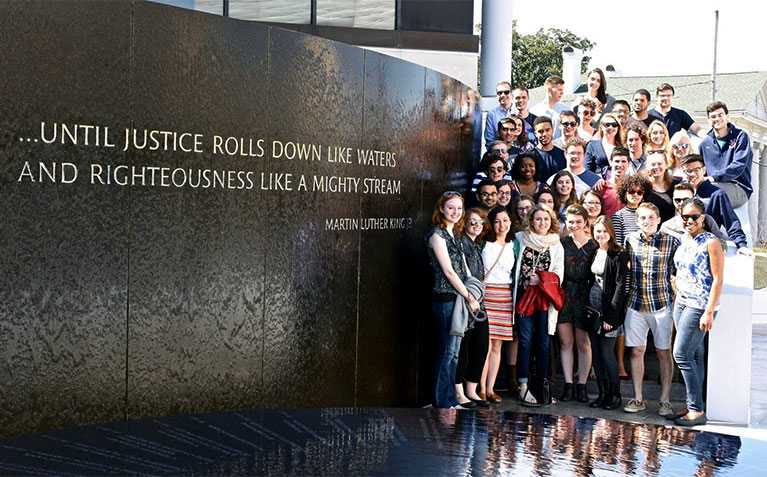 The Presidential Leadership Academy (PLA) is home to 90 of the most promising future leaders Penn State has to offer. From the very beginning, our students are thrust into our leadership incubator — constantly developing their critical thinking and leadership skills through course content and discussions, writing weekly blog posts and participating in leadership field trips and on-campus events, among other things.
The goals we have for our students are simple. By the end of the their fourth year, PLA students should be able to:
Identify, evaluate and construct inductive and deductive arguments
Recognize and assess arguments in various forms of reasoning
Distinguish the functions of language and its capacity to express and influence meaning
Assess the value and credibility of others
Understand and evaluate the options, consequences, values and risks in making decisions
Understand the importance of social and behavioral characteristics such as attire, decorum and personal character
After three successful years in the Academy, graduating students will be presented with a certificate and a notation will appear on their transcript. More importantly, however, these students will be prepared to take on leadership roles as part of our society and, as a result, help to change the world.